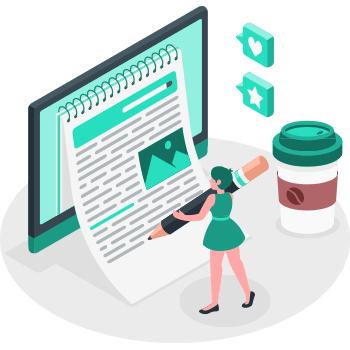 Content is the King
Every Digital Marketing campaign starts with great content, the key to quality traffic, high ranking, user engagement, and outstanding visibility.
We design the ideal content marketing strategy for your brand to help you become the authority in your niche, drive more qualified leads, convert more business and retain more clients. We will promote and amplify created content via targeted strategies such as SEO, Social media, Google ads and many more.
Social media is all about sharing great content, so we aim to set an example by creating truly useful articles that will help you skyrocket to success. We focus on content that's designed to fit along with strategic points of the customer journey. What shape and form this content takes depends on what is trying to be achieved.
With so many businesses and individuals creating and publishing content online, we can help you to differentiate your brand with a bespoke content marketing strategy that truly resonates with your customer base and helps to enhance your search engine visibility.