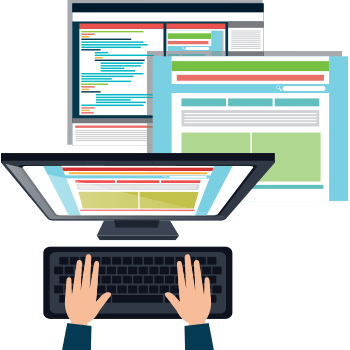 Creative, Engaging and User-Friendly Web Designs
Responsive websites, branding and digital marketing web design – we create your customers' first impressions of your brand.
Developing a successful website requires a balance of style and function. At Dream Wizardz we develop SEO friendly professional websites in multiple platforms both services based and ecommerce for a variety of industries and markets around the globe.
Having a great website is a critical part of the way you market your company, attract leads and sell products and services. Very often a prospective client's first impression of your company is through your website. Don't get left behind with an outdated website because you don't have the time or resources to maintain the website yourself. All our affordable website solutions come with everything you need to get online, get found and grow sales.
FOCUS ON YOUR BUSINESS, REST WE WILL TAKE CARE
WE WRITE | WE DESIGN | WE OPTIMISE | WE UPDATE | WE REPORT
OUR EXPERTISE
Rich Layout - Easy to use interface with rich layout
100% Responsive Design - Catch millions of users on their smartphones with responsive websites.
Easy to Customize - Easy customization enables you to make changes, add new features
Fast Navigation - Fast navigation allows for fewer loading time
Captivating Graphics - Show your brand's credibility with tempting graphics

NEED HELP? CALL US +91-9947234501 OR REQUEST CONSULTATION